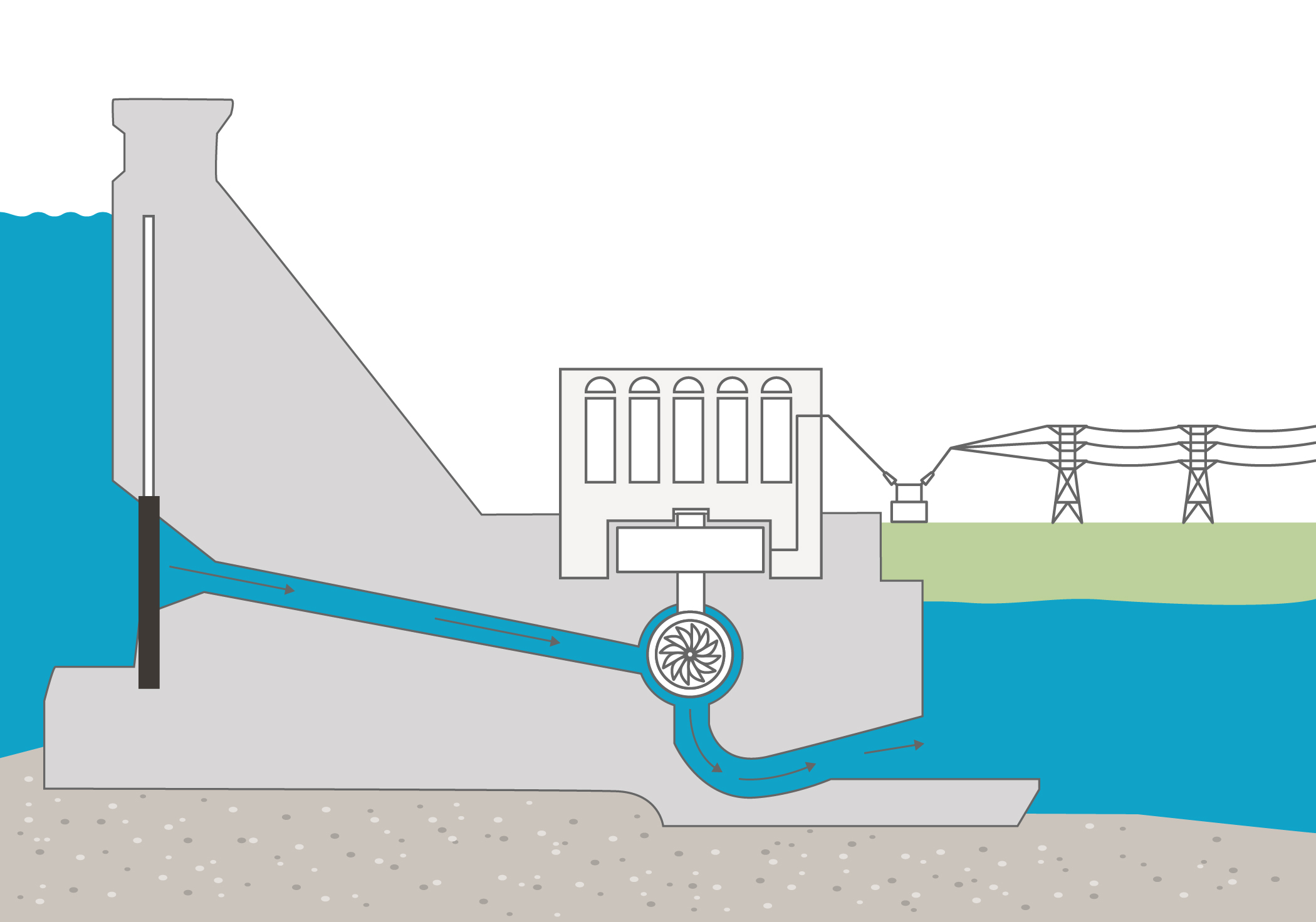 Hydroelectricity generation begins with the collection of water in a reservoir created by a dam. When released, the water channels through large pipes, called penstocks. The fast-moving water pushes blades inside turbines, which makes the turbines spin.
The spinning turbines cause the generators to turn.
Inside the generators, the magnets spin past coils of copper wire, causing electrons to move. This is electromagnetism, and it is central to how the mechanical energy of the falling water is converted to electrical energy.