An electric circuit provides a continuous path for electricity to flow through. There are three parts to an electric circuit:
An energy source, like a dry cell or battery, provides energy.
A load, like a light bulb or resistor, is the object that uses the available electricity.
A conducting material, like a wire, that connects the energy source to the load and provides a path for the electricity to flow.
A switch is an optional fourth component that can be used to open or close the circuit.
The flow of electric particles is called electric current. Only the negatively charged particles, electrons, move through a circuit. Electric current refers to the amount of charge that passes a point in a circuit in a given time. The unit of measurement for electric current is the ampere (A), named after the French physicist André-Marie Ampère.
The typical amount of current flowing through a 100-watt incandescent light bulb is 1 A. CFL and LED bulbs use considerably less current. An average TV set draws 3 A of current, while a starter motor in a car uses 500 A. We can use an ammeter to measure the amount of electric current at any point in a circuit.
Each electron has electric potential energy. We can measure the electric potential difference, the increase or decrease in electric potential energy, by measuring the electric potential energy per coulomb of charge. A coulomb is the charge transported by a steady current of 1 ampere in 1 second. Electric potential difference, the amount of electric potential energy in every coulomb of charge, is called voltage, is measured in volts (V), and is measured by a voltmeter.
A voltmeter can be connected across a component in a circuit to measure voltage. Note that the voltmeter is connected in parallel to the component (providing an alternative path for the current) so that a small amount of current goes through the voltmeter and the rest of the current goes through the circuit path. Voltmeters can be either analog or digital. A multimeter can also be used to measure voltage.
When an electric current enters a load it converts that electrical energy. A light bulb converts electricity into heat energy and light energy.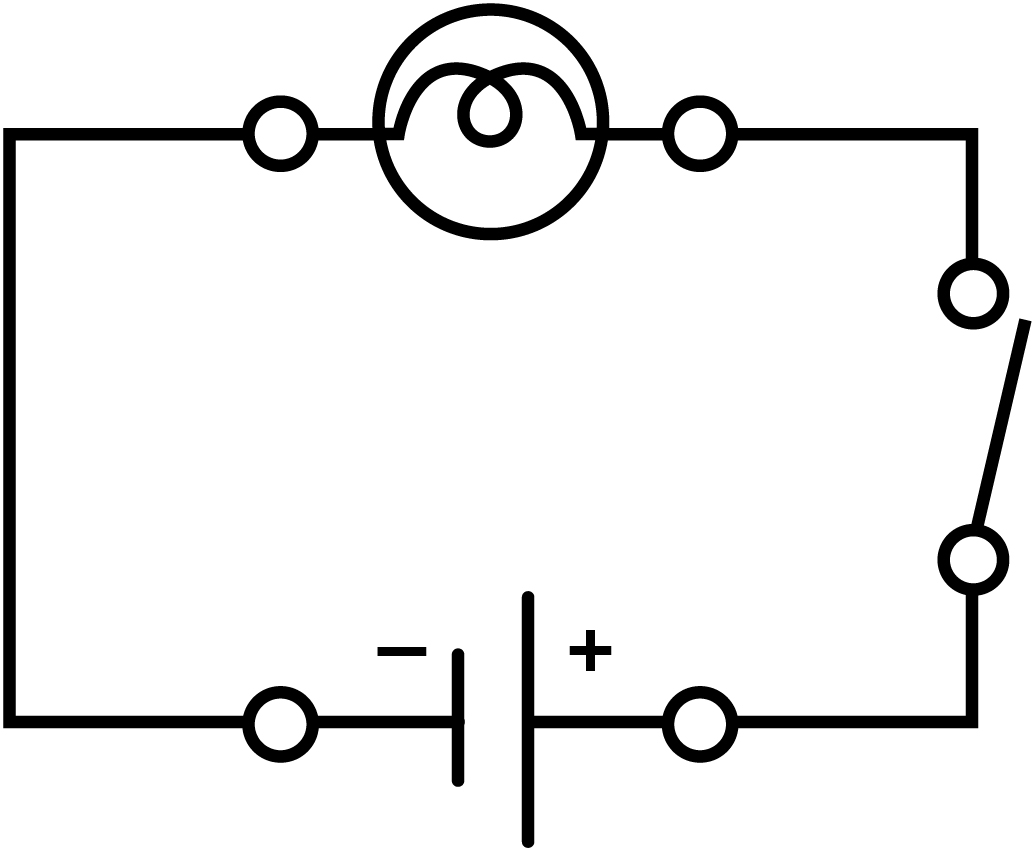 Circuit diagrams use a universal set of symbols, so can be understood anywhere in the world. The symbols also make it easier to draw complicated circuit diagrams showing different components.