In series circuits, there is a single path for electricity to flow through the circuit. The electrons must pass through each of the loads in the circuit on their way back to the source.
When devices such as light bulbs are connected in a series circuit, the current goes through each device in sequence. The current at each point in the circuit is the same, and each load in the circuit uses some portion of the total source voltage. Older model holiday lights which have only one wire are a good example of a series circuit. When one bulb burns out it stops the current, and the rest of the bulbs cannot light because the circuit has been interrupted.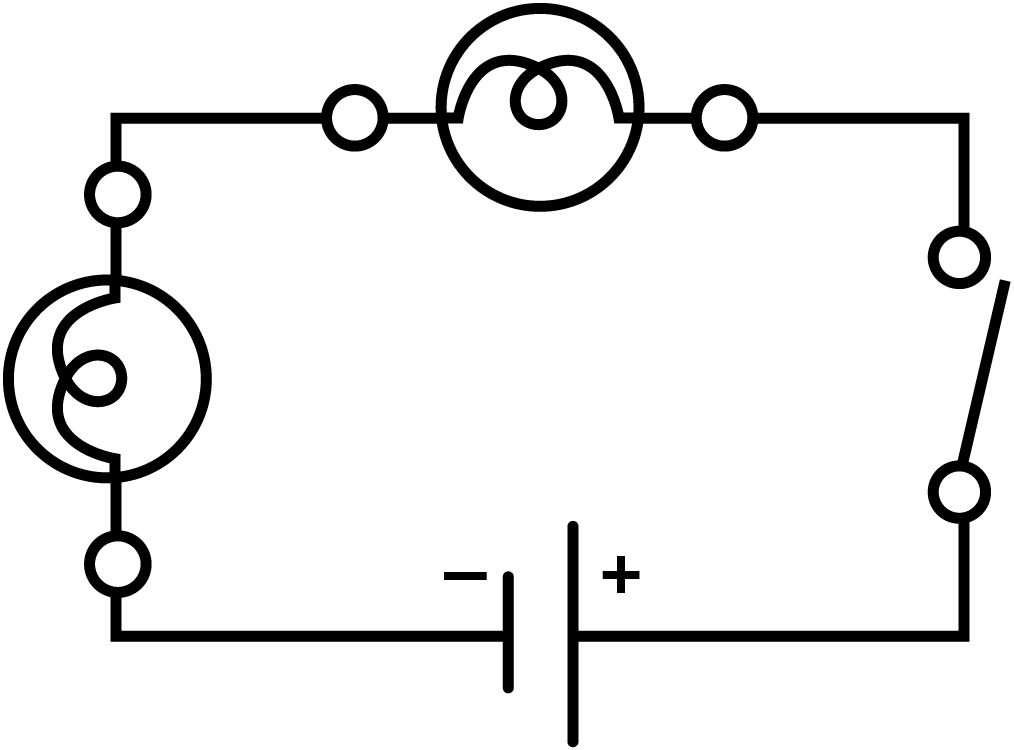 When devices are connected in a parallel circuit, the current divides evenly along the paths available. The voltage across each load in a parallel circuit is the same.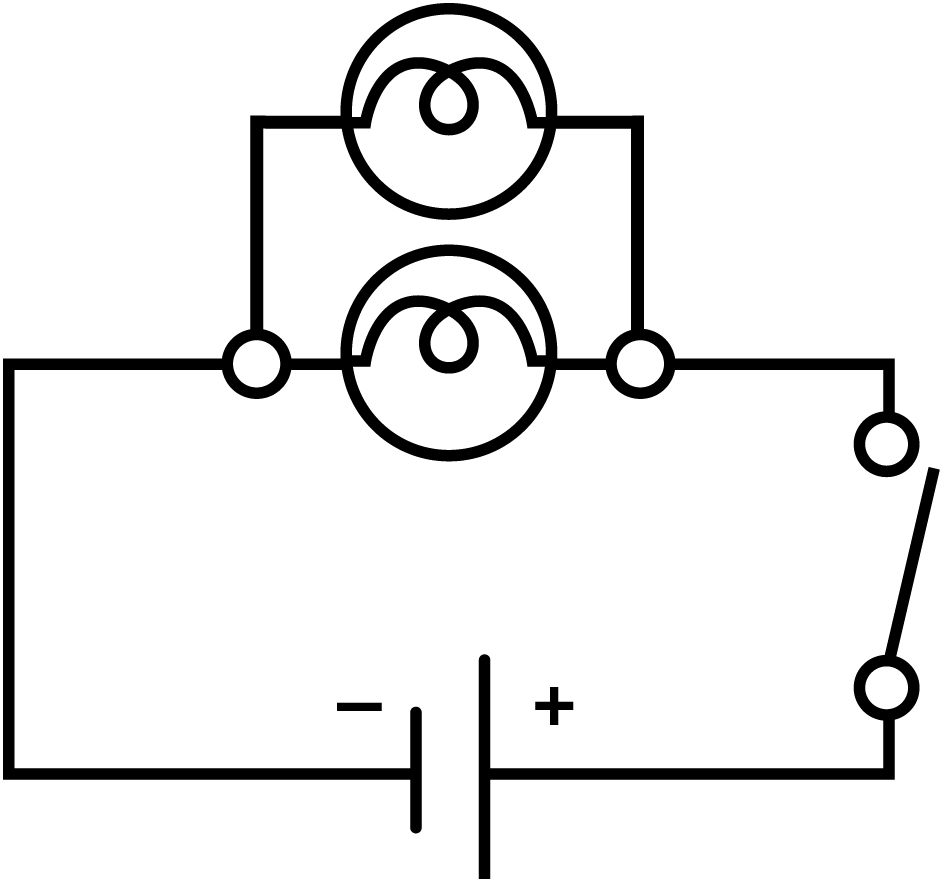 An ammeter measures the amount of electric current at a point in a circuit. An ammeter should be connected in the path of the circuit. For example, to measure the current through a light bulb, an ammeter should be placed in series with, or in the same path as, the light bulb.
The relationship between voltage and current in circuits is:
In a series circuit, the current remains the same but the voltage changes.
In a parallel circuit, the current changes but the voltage remains the same.
A helpful way to remember this is:
SASS: Series Amps Stay the Same
PVSS: Parallel Voltage Stays the Same