Overview
After learning how to build series and parallel circuits, your students will use ammeters and voltmeters to compare voltage and current flow so they can understand the similarities and differences between the two types of electrical circuits.
Instructions
Introduce series and parallel circuits
Explain to your students the basic difference between series and parallel circuits:
In a series circuit, all loads, like light bulbs, are connected end-to-end, forming a single path for the current to flow.
In a parallel circuit, all loads are connected in parallel to one another, forming junction points where the current can split and combine.
Review the circuit diagram symbols on the first page of the "Investigating series and parallel circuits" worksheet with the students and clarify what the symbols represent.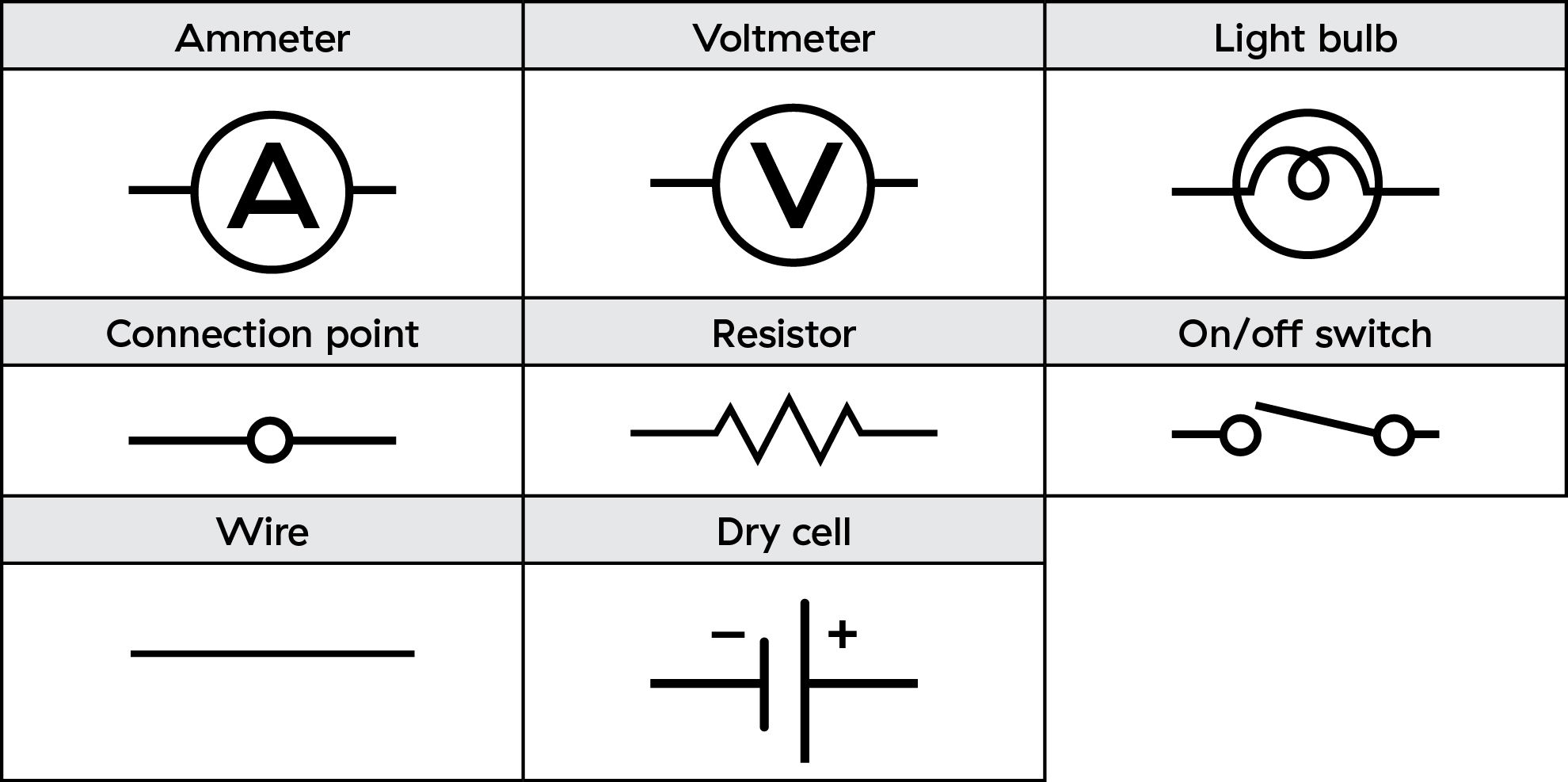 Using the meters
Demonstrate for your students how an ammeter needs to be connected in the path of the moving electrons, so it becomes part of the circuit.
Also demonstrate how the voltmeter must be connected in parallel to the dry cell or the light bulb as the voltmeter creates a second pathway for the current to flow.
Build and test the circuits
Put your students into groups and have them follow the instructions on their worksheets to build series and parallel circuits.
You may need to circulate among the groups to ensure the ammeters and voltmeters are being used correctly as students test circuits.
Remind your students to fill in their worksheet tables as they work through the steps of building the circuits.
After you're done, gather the class and have the students share their data and observations. Encourage the students to ask questions and review their data before you have them complete the analysis section of the worksheet.