What you'll need
Each group will need:
A sheet of white paper
Tape
1 bar magnet
A compass
Iron filings and a spoon
"Find the magnetic field" worksheets for each student
"Magnetic fields competencies self-assessment" for each student
A camera or a smartphone with a camera (optional)
Safety first
Iron filings can damage bodies and should be kept away from eyes and mouths. Explain to the students that they should try not to touch the filings. Everyone must wash their hands at the end of the activity
Magnets can damage electronic devices, so keep cameras, smartphones, and tablets at a distance
Explore with the magnets
Put your students into groups of three or four. Have them talk with each other about magnetic fields. What do they know? Have each group share a few ideas with the class.
Get the students to investigate what happens when the magnets and compasses are in close proximity. Ask the students to explore what the compass does if they move it up and down the length of the magnet.
Challenge your students to predict the shape of the magnetic field that surrounds the magnets.
Find the magnetic field
Remind the students to be safe when using iron filings and have them follow the following steps on their "Find the magnetic field" worksheets:
Get students to tape a bar magnet to the centre of the piece of paper so it won't move.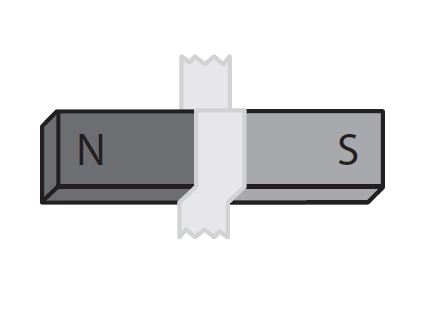 Next they can flip the paper over so that the magnet is facing down.
Have students carefully sprinkle some iron filings on the paper around the area of the magnet.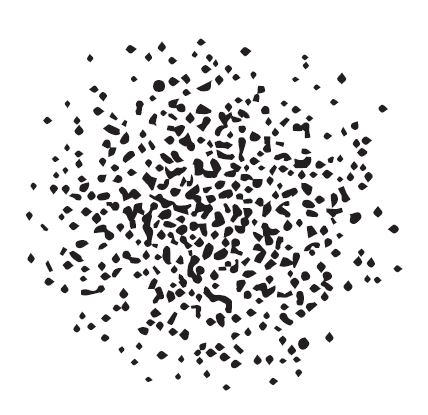 They can gently shake the paper and observe what happens to the filings.
Document and debrief
Your students should be recording their observations and answering questions on their "Find the magnetic field" worksheet.
They can also take photos of the patterns created in the iron filings.
Show the images of magnetic fields and have the groups share with the class whether their magnetic fields were similar or different.
Make sure your students complete their self-assessment.
Modify or extend this activity
Check out the "Build an electromagnet" activity to continue exploring electricity and magnetism
Try the activity again, but this time have students move the compass through the magnetic field and observe the reaction of the compass needle. Does it line up along the pattern in the filings?
Students can make their own basic compass. Have them rub a needle against the bar magnet several times and then stick the needle through the top of a cork. When the cork is floated in the jar of water, the needle will orient itself with the Earth's magnetic field
Experiment with how ceramic magnets affect the iron filings