Overview
By creating a simple circuit, your students can explore the connection between electricity and magnetism. Compasses reveal the presence of invisible, magnetic fields around wires through which electricity flows.
Before beginning this activity, make sure that your students know a little bit about magnetism. The "Find the magnetic field" activity is a great introduction to the topic.
Instructions
Safety first
Metal components in the circuit you are building will get warm during the activity, so don't touch the batteries or alligator clips
Disconnect the wire after each observation to cool things down
Getting ready to go
Organize your students into small groups of three or four.
Have the groups talk with each other about electricity and magnetism. Ask each group to share a few ideas. Make sure that by the end of the conversation, your students understand that electricity and magnetism are closely related.
Note that the compasses can be placed under the wire in any orientation, but the wire needs to cut across the middle of the compass.
Create an electrical circuit
Remind the students to be safe when working with electricity, and have them follow the steps on their "Linking magnetism and electricity" worksheets:
Have students connect the alligator clip from one end of the wire to the negative pole of the dry cell and tape the wire to the desk or table as shown in the diagram.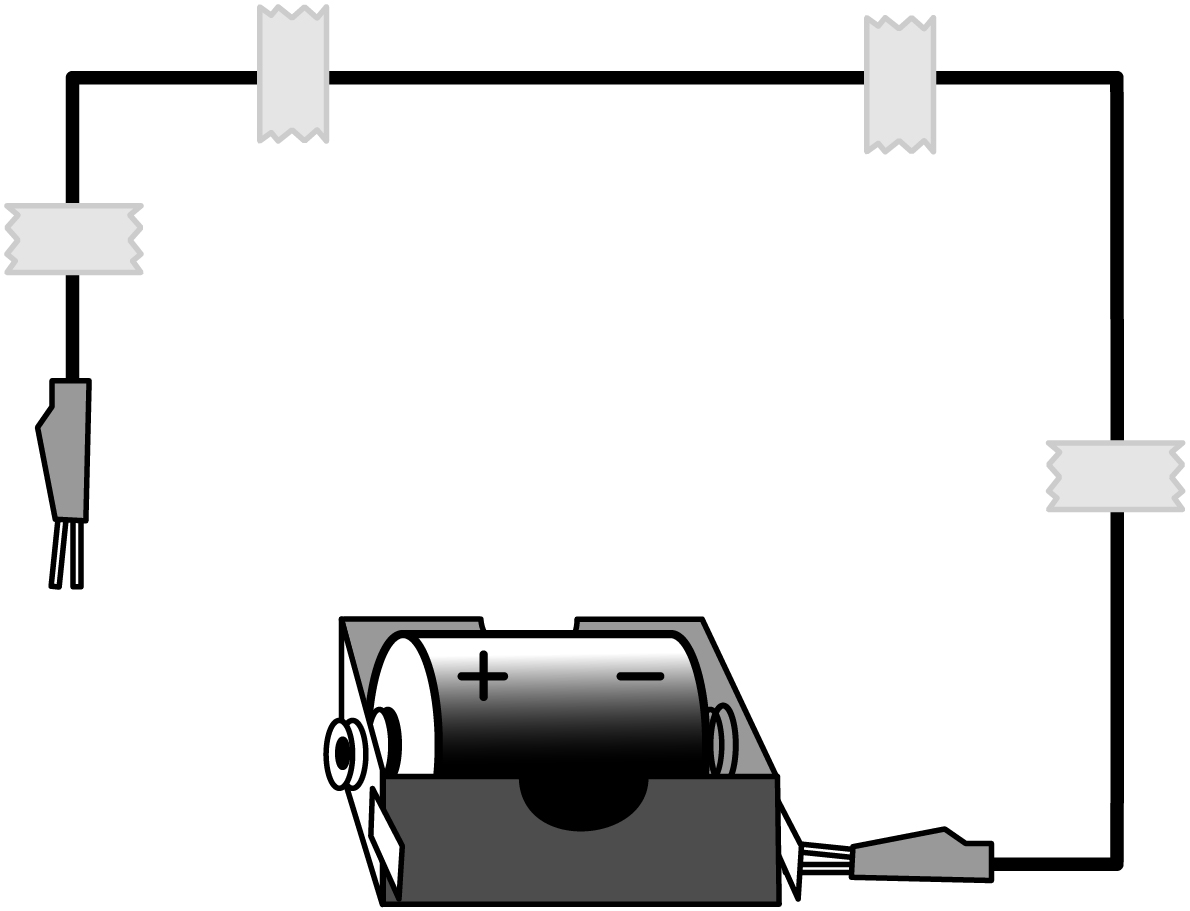 Next, students should place the compass under the wire and record the direction the compass points.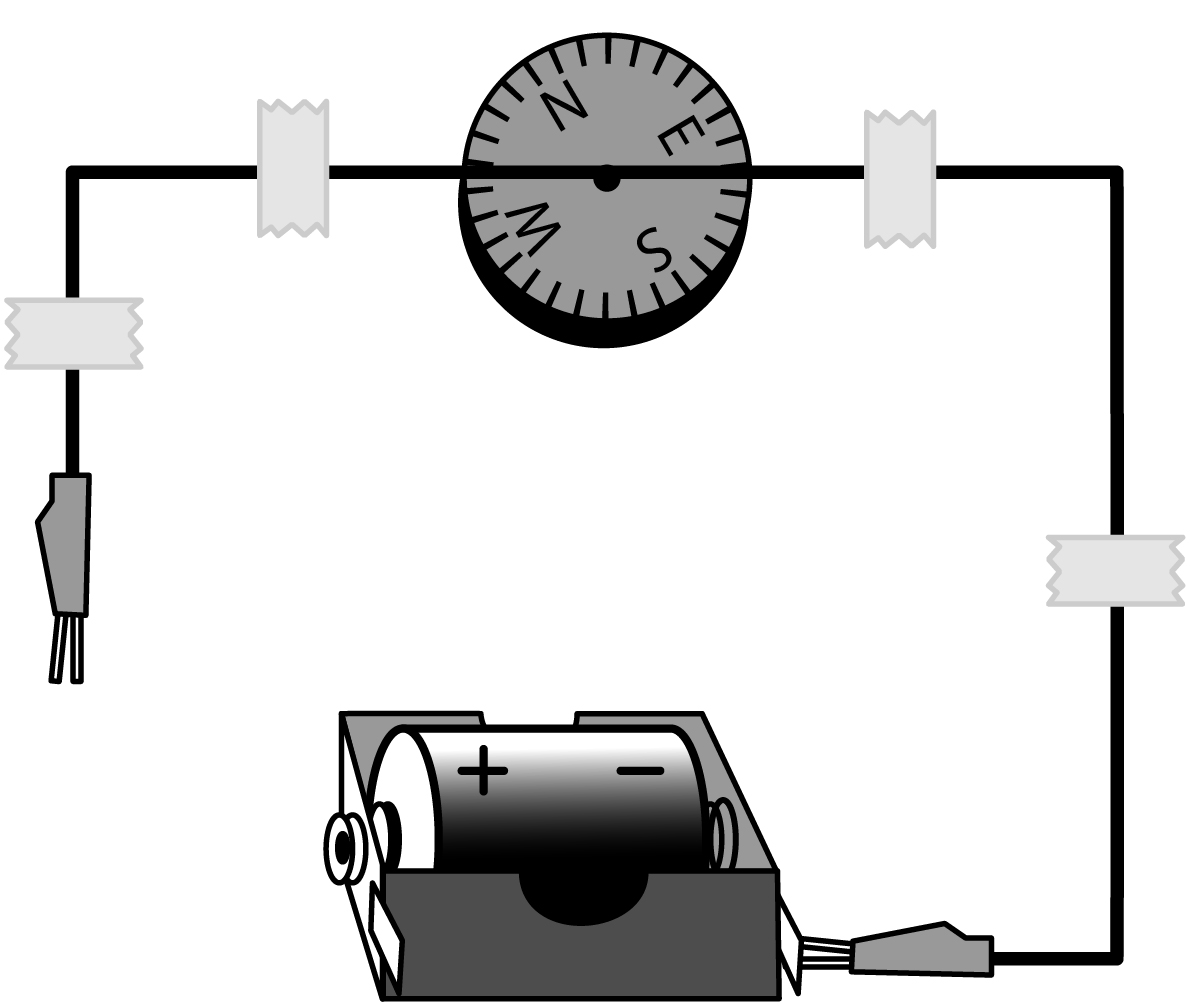 Students should then connect the alligator clip from the other end of the wire to the positive pole of the dry cell. Have them note what happens to the compass needle and record their observations.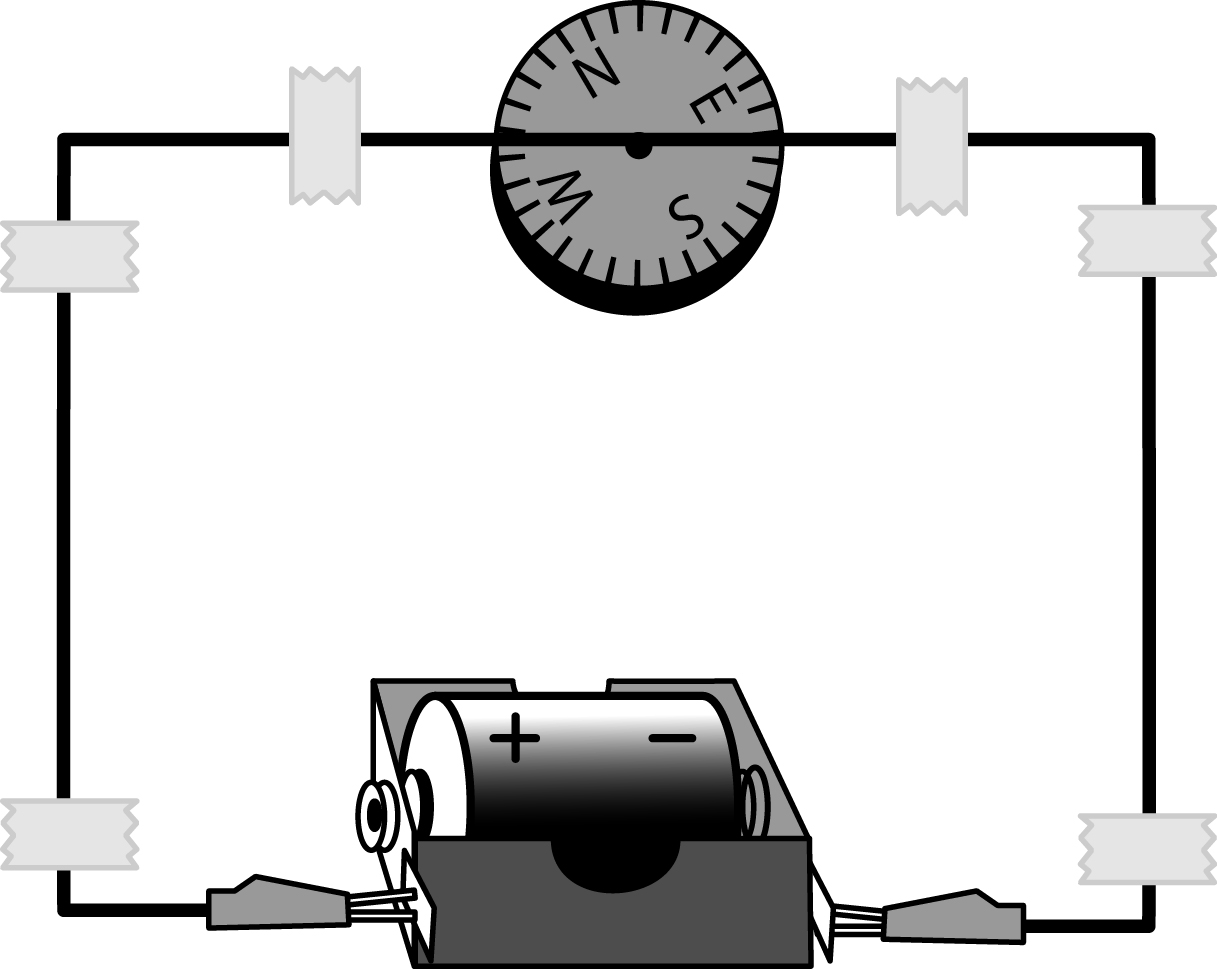 Students should disconnect one of the alligator clips from the dry cell and let the circuit cool for a few seconds.
While they wait, they can move the compass to a different place under the wire. Have them predict what will happen when they reconnect the circuit.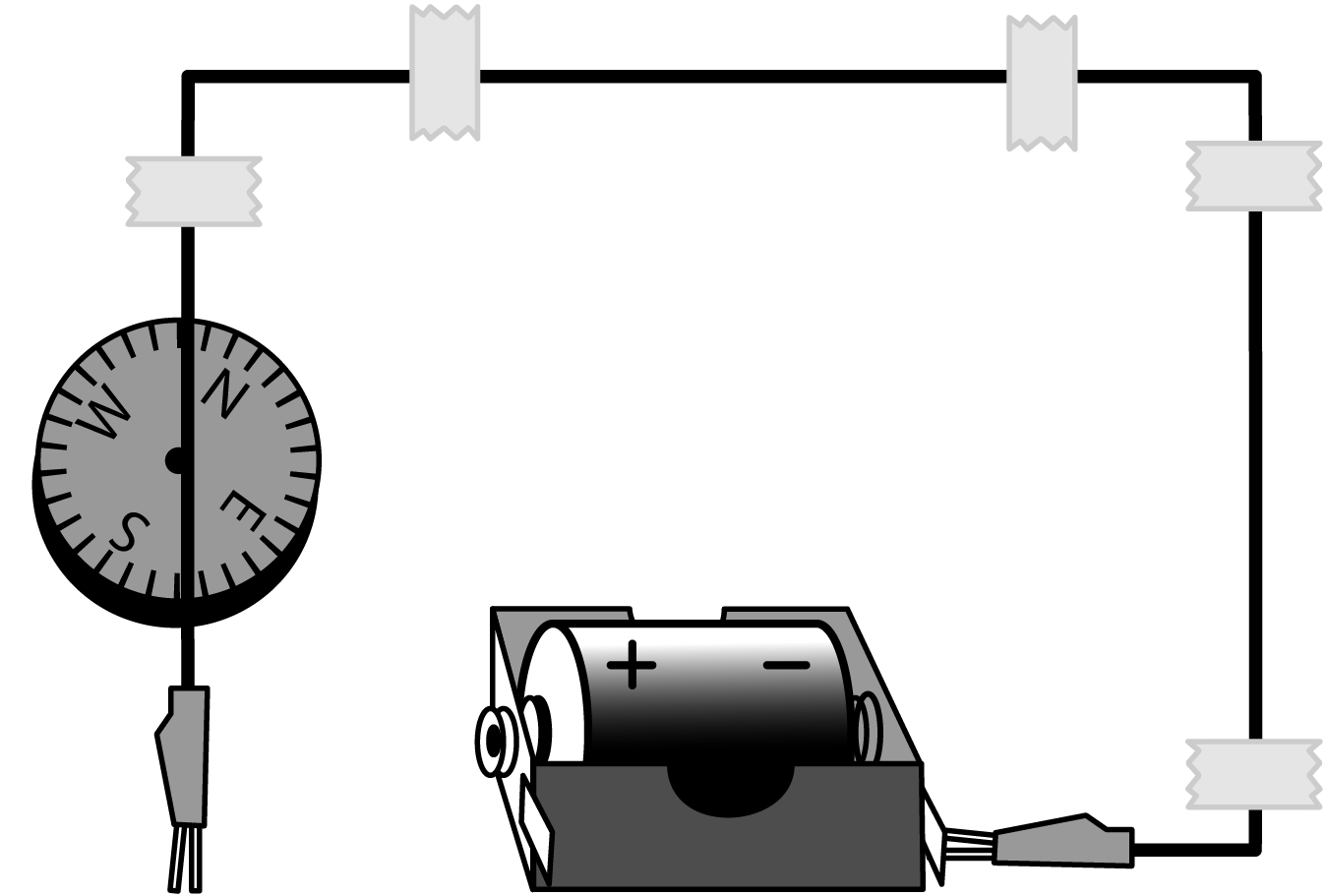 Have students reconnect the alligator clip and note what happens to the compass needle. They can record their observations on their worksheets.
Document and debrief
Your students should be recording their observations and answering the questions on their worksheet. In their groups, have them review what they've learned about the relationship between electricity and magnetism.
Ask the groups to each share some observations about their circuits and the response of the compass needles. Were their predictions accurate?