Any electrical component with electrical resistance restricts the flow of electrons in a circuit and transforms electrical energy into other forms of energy.
A resistor is an electrical component with a specific resistance value. Resistors can be used to control current or to provide a specific voltage and current to other components in a circuit.
Resistor codes and values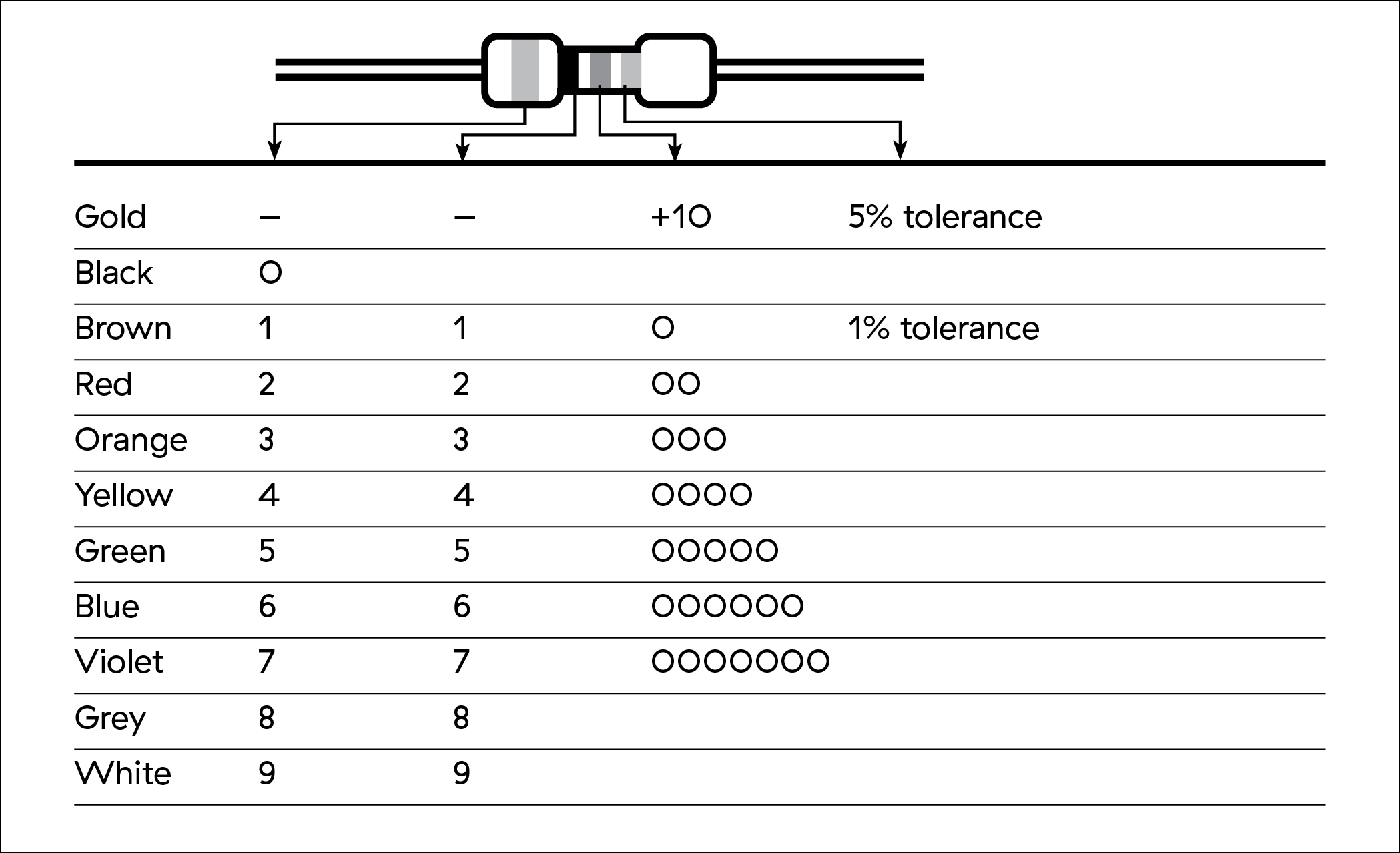 Students must understand how resistors are classified. For series circuits, if the resistors have the same resistance value, the voltage drop in each resistor will be the same. For parallel circuits, the current will be the same through each resistor, although each will be half of the total current. Using resistors with different values emphasizes how the voltage and current change in series and parallel circuits.
Students should be able to recognize the following relationships emerging from the data collected during their investigations:
The total resistance of a circuit depends on the number of individual resistances.
Increasing the number of resistors in a series circuit increases the total resistance and reduces the current.
Increasing the number of resistors in a parallel circuit decreases the total resistance and increases the current flow by creating additional pathways.