"Solving Ohm's Law" worksheet answer key:
1. A smartphone with a resistance of 35 ohms has a current of 0.25 amps flowing through it. Sketch a circuit diagram and calculate how many volts supply the smart phone.
V= I x R
= 0.25 A x 35 Ω
= 8.75 V
2. A 120-volt power source supplies a computer with a resistance of 210 ohms. What is the current flow of the circuit?
I = V/R
= 120 V/ 210 Ω
= 0.57 A
3. Calculate the resistance of the following circuit diagram: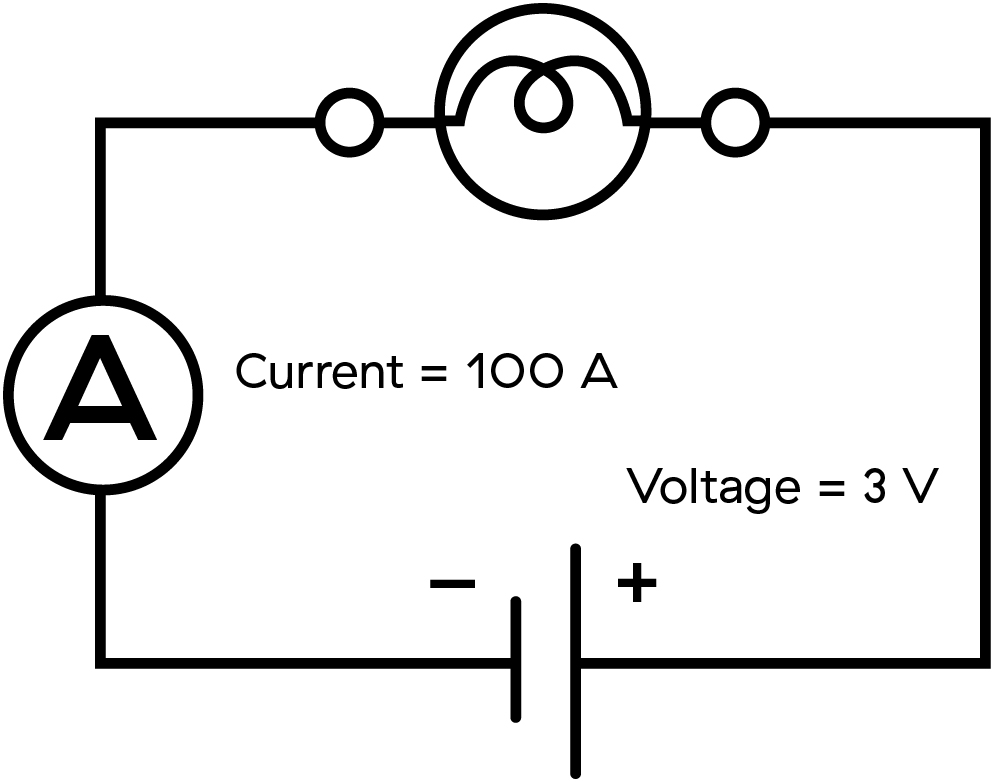 R= V/I
= 3 V/ 100 A
= 0.03 Ω
4. What amount of voltage would you need to run a current of 1.2 amps through a 250-ohm resistor?
V = I x R
= 1.2 A x 250Ω
= 300V
5. Using the given variables, calculate the unknown value:
a. V = 10 V R = 5 Ω I = 2 A
b. V = 3.5 V R = 10 Ω I = 0.35 A or 350 mA
c. V = 10 V I = 2 A R = 5 Ω
d. V = 3.5 V I = 0.5 A R = 7 Ω
e. I = 11 A R= 3 Ω V = 33 V
f. I = 7 A R = 4.5 Ω V = 31.5 V